Choice Screening
Background screening you can trust
Location
8668 Concord Center Dr.
Englewood, CO 80112
Integration Overview
Choice Screening is an industry-leading and BSCC-accredited screening provider with over 15 years of experience in the staffing industry. We offer background checks, drug, alcohol, medical screening, professional verifications, driving records, credit reports, rental history, medical registries, workers compensation, international screening, and more.
The Key Benefits
Flexibility:
Our solution is built to be customized! This includes custom consent forms, notifications, packages, and more!
Built-In Compliance:
We want FRCA compliance to be easy! Our online consent forms are automatically updated by our compliance team to reflect any new or upcoming legislation. We've also integrated a proprietary online adverse action process into our reports.
LabCorp Integration:
Our solution is actually two integrations in one! We've partnered with LabCorp to offer a fully automated, paperless, and trackable drug testing solution that seamlessly blends into any package.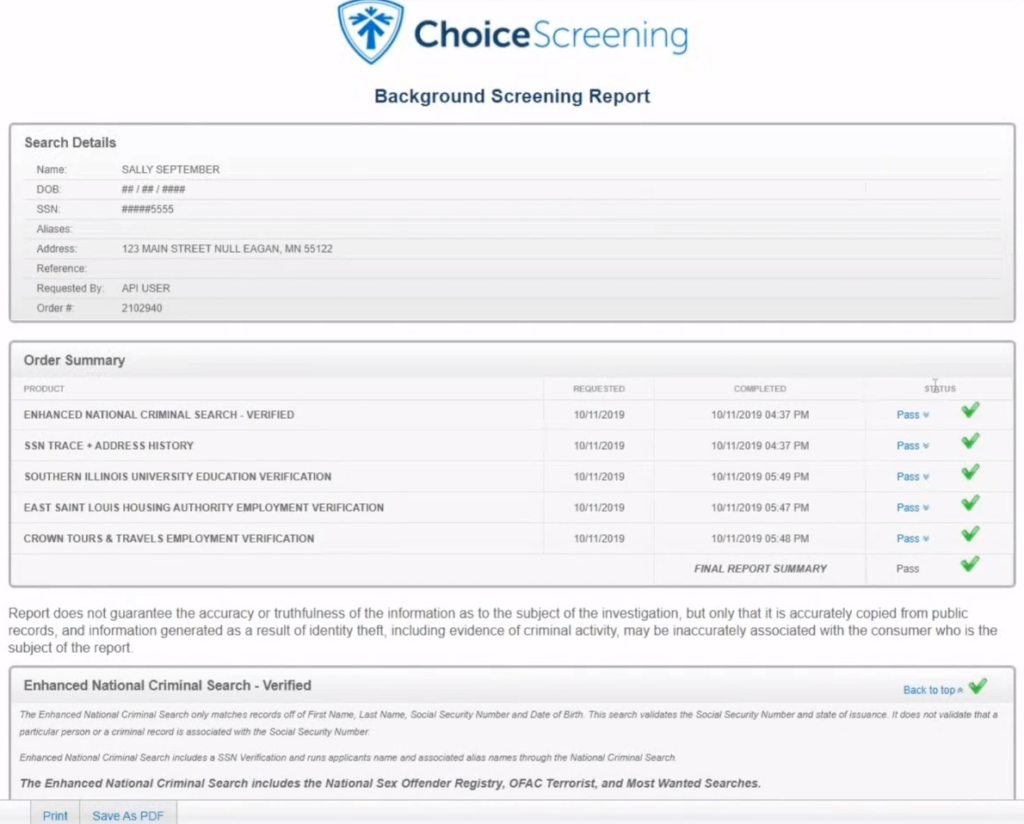 Category:
Background Checks
Drug Screening
Featured