Deliver Pay Promptly on Demand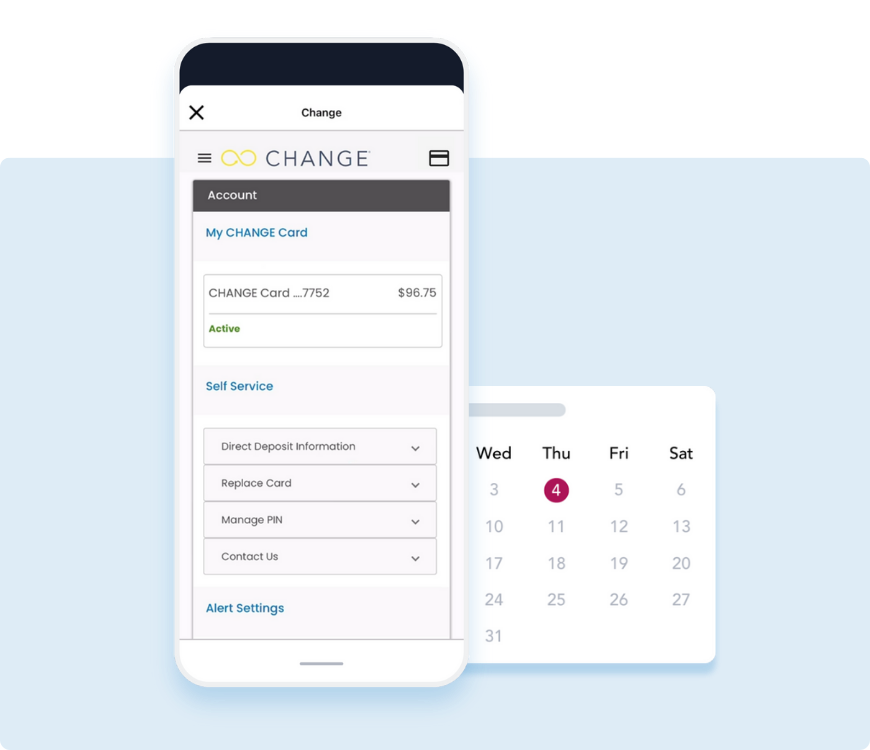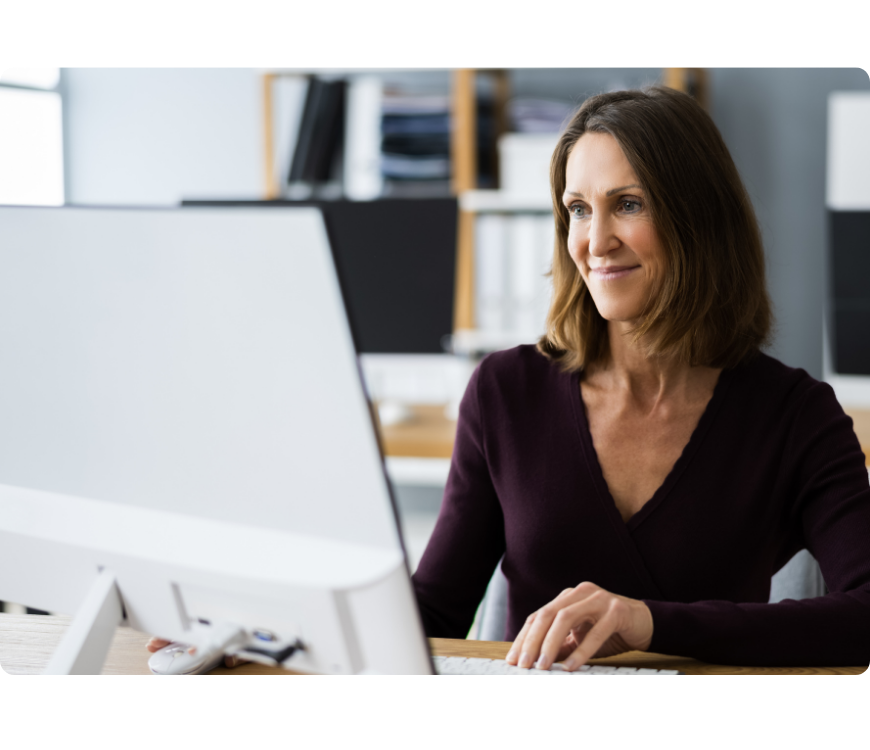 Great for Talent and Loaded with Features
Virtual and Physical Paycard
With CHANGE Virtual Card, your agency can send paycard information to a talent's smart phone within minutes. They can use the virtual card to purchase goods, access wages, pay bills and get cash.
After the virtual card has been activated, a personalized CHANGE card is automatically mailed to the talent in 7-10 business days.
Once activated, the personalized card will allow the talent to have both a virtual card and a plastic debit card to use on the same account.
The CHANGE card account is currently a member of the Allpoint® and MoneyPass® surcharge-free ATM networks and provides talent surcharge-free ATM access at more than 78,000 locations in all 50 states nationwide.
Talent can start saving now by opening a savings account with CHANGE card. With no monthly fees, it's easy to transfer funds from their card account to the savings account and earn interest.
Bill Pay1
Talent can pay bills online or by phone using the money in their CHANGE account. It's simple, secure and convenient.
Cash-Back Rewards1
Talent can make purchases that earn rewards and get cash back each month. It's that simple — no promo codes or coupons needed.
Talent can use their smart phone to access to their card, check their balance, transfer funds and more with the Avionté 24/7 mobile app.
1 This optional feature is provided through a third-party service provider
of Green Dot Bank pursuant to the terms and conditions of this feature.
CHANGE Virtual Card™ is the first employee payments account approved by Apple Pay, Google Pay, and Samsung for one-button provisioning.
"We're able to deliver money to talent where they're at within minutes, electronically… with today's society and the remote work and not [being] able to be everywhere all the time – that delivers a benefit to talent that they don't have with any other system."

Bryan Ott
CIO, Advance Services Inc.
The One and Only Fully Integrated Staffing Platform
For competitive advantage and long term success

Staffing
Staffing gets scalable technology, automated end-to-end workflows, and powerful Business Intelligence Tools.

Talent
Talent has a convenient, user-friendly mobile app that empowers them at every step of the work experience.
Employer
Employer prefers to work with staffing agencies that deploy cutting edge technology to recruit and retain loyal talent. Key benefits include faster time to fill, more reliable talent, and traceability from initial sale to final invoice. Find Out Why Staffing Industry Leaders Choose Avionté