ATS and CRM Built for Staffing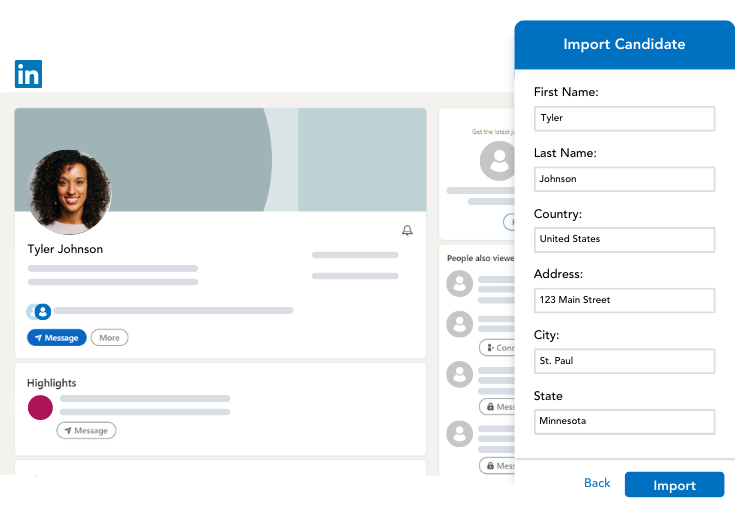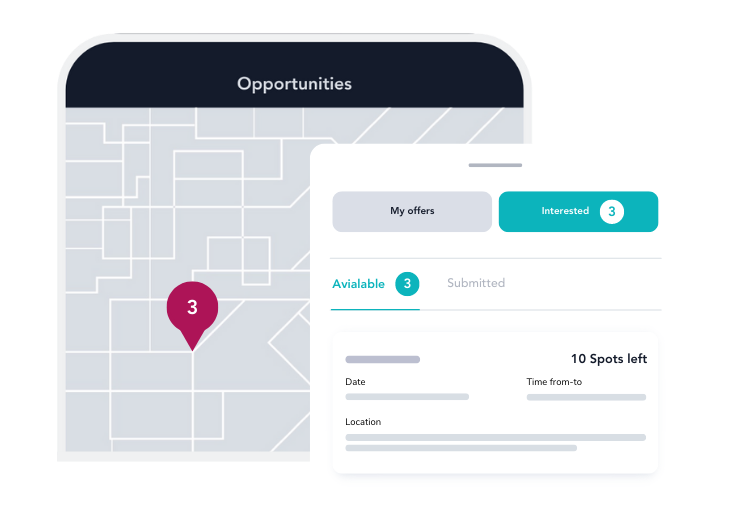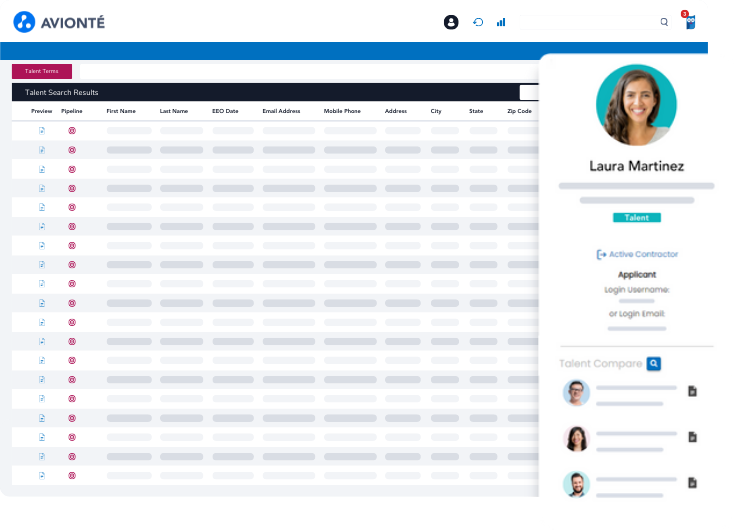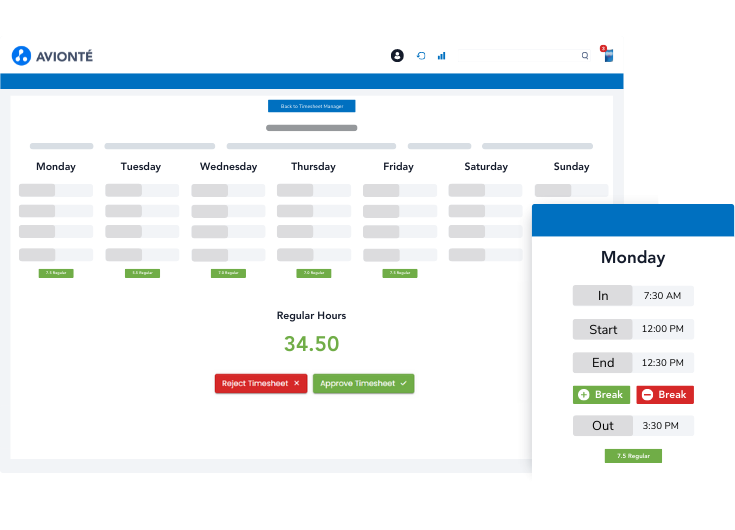 Automate and Optimize Your Daily Tasks
Passive Candidate Sourcing
Powerful, yet simple, candidate sourcing software enables you to find and import candidates, companies, and contacts from professional networks like LinkedIn, Monster and Indeed into your system.
Send the best-fit job opportunities directly to talent via mobile phone. Put the right jobs in the palm of their hands.
Increase fill and show-up rates by enabling recruiters to send job opportunities to hundreds of qualified candidates in seconds and receive immediate responses..
Electronic Onboarding & E-verify Integration
Make your onboarding process as efficient and convenient as possible in order to ensure accuracy and an overall positive experience for talent.
Talent Comparison & Job Matching
Easily and quickly match the right talent with the right job. Select a candidate with the profile you're looking for and simply click to identify a list of additional candidates in your database with similar qualifications.
Large Order Job Management
Save time and money by quickly assessing and assigning any number of employees to fill large talent requests.
Automate & Personalize Communication
Build trust and loyalty by strategically delivering the right content to the right candidates at the right time.
Our integrated mobile app appeals to talent by enabling them to conveniently enter their time regardless of location.
Your Single Source of Truth from
Sales Pipeline to Talent Engagement
Seamless Coordination of Sales and Recruiting
With a single system of record, your recruiters and sales team are aligned and working in unison to expedite the placement process.
Modern and Intuitive Interface
A user-friendly interface promotes interaction and use by all members of your team including candidates – throughout all phases of your workflow.
Easy Access to Vital Data
Powerful, customizable dashboards provide quick access to important data. Easily personalize widgets with data to support a variety of users.
Effortless Candidate Engagement
Automation and mobile capability is key to seamless two-way communications with your talent. It not only fosters relationship building, it vastly improves efficiency and speed to market.
The One and Only Fully Integrated Staffing Platform
For competitive advantage and long term success

Staffing
Staffing gets scalable technology, automated end-to-end workflows, and powerful Business Intelligence Tools.

Talent
Talent has a convenient, user-friendly mobile app that empowers them at every step of the work experience.
Employer
Employer prefers to work with staffing agencies that deploy cutting edge technology to recruit and retain loyal talent. Key benefits include faster time to fill, more reliable talent, and traceability from initial sale to final invoice. Find Out Why Staffing Industry Leaders Choose Avionté