JobSplice
Programmatic job postings
Location
3420 Bristol St STE 602
Costa Mesa, CA 92626
Integration Overview
Fully integrated. Never leave Avionté! Create entire recruitment marketing programs within Avionté. With one central location for all of your job board data, you can have full control to manage and monitor recruiter behavior, easily monitor spend, and review performance data.

The Key Benefits
Compete with big accounts on job boards
Individual job workflows rather than multi-job or multi-location requirements
Simplified repeatable workflow all within BOLD!
Set Budgets/Bids & Limits all within BOLD!
Choose job board publishers all within BOLD!
View spend & performance data all within BOLD!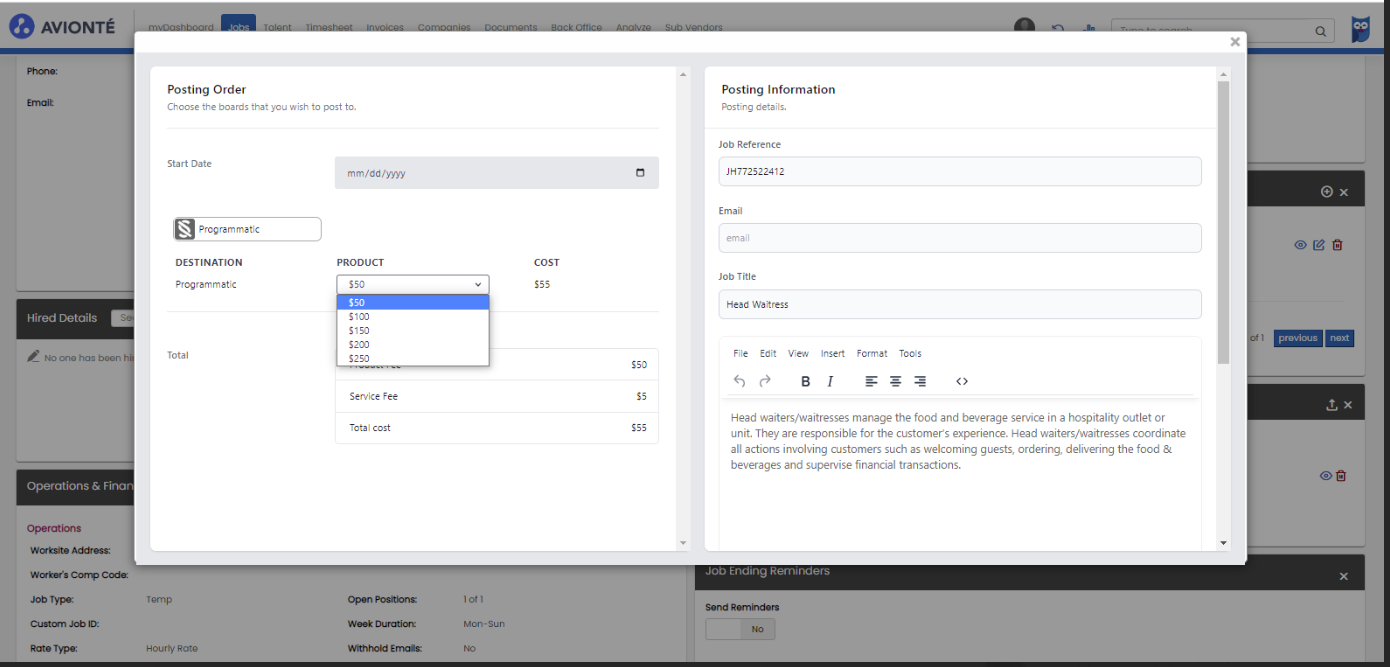 Category:
Job Board
Featured