Integrations & APIs for a First-Class Experience
Avionté carefully selects partners with best-of-breed technology in staffing and recruiting to build a tech stack that meets your specific needs. For added functionality, Avionté's APIs offer a proven means of customizing and expanding your system.
Essential StaffCARE
ACA-compliant health and benefit plans
Request a Demo
Location
220 N Main St. STE 605
Greenville, SC 29601
Integration Overview
Essential StaffCARE (ESC) is the largest provider of healthcare benefits to the staffing industry, serving over 2,500 staffing company clients and enrolling over 750,000 temporary employees annually. ESC conducts operations on the industry's only Staffing Specific Administrative Platform (SSAP), featuring turn-key implementation, communication, enrollment, and administrative programs designed for staffing.
ESC's key product is a voluntary, Fixed Indemnity plan, designed to affordably support the day-to-day medical needs of the average hourly worker. We also offer ancillaries like Dental, Vision, Term Life, Short-term Disability, and low-cost, ACA-compliant solutions. Their benefits are proven to not only keep employees healthy, but improve retention and reduce turnover.
ESC's healthcare and electronic enrollment solutions have onboarding and payroll integration capabilities, simplifying benefit administration and streamlining the enrollment process. ePortal, ESC's proprietary enrollment platform, ensures efficient enrollment with an intuitive dashboard, easy-to-understand product descriptions, mobile-friendly on-boarding enrollment tool, and best-in-class activity reporting capabilities. Staffing companies using ePortal's automated system experience employee engagement that is four times greater than other platforms that were not built specific to staffing.
The Key Benefits
Provides usable, affordable healthcare benefits that are payroll deducted on a weekly basis
Shares integration with many software, payroll, and on-boarding vendors, making it easy for companies to include ESC benefits enrollment into their on-boarding process
Offers benefits at time of on-boarding, maximizing ACA compliance and eliminating the need for employers to track down employees to enroll after placement
Allows employees to pause, and then quickly resume, coverage while they are between assignments
Seamlessly exchanges benefit election and deduction data between an employer's payroll vendor/provider and ESC's third-party administrator via a proprietary, weekly file transfer process
Specifically designed all insurance products and administrative processes to serve the unique needs of companies with high-turnover, hourly employee populations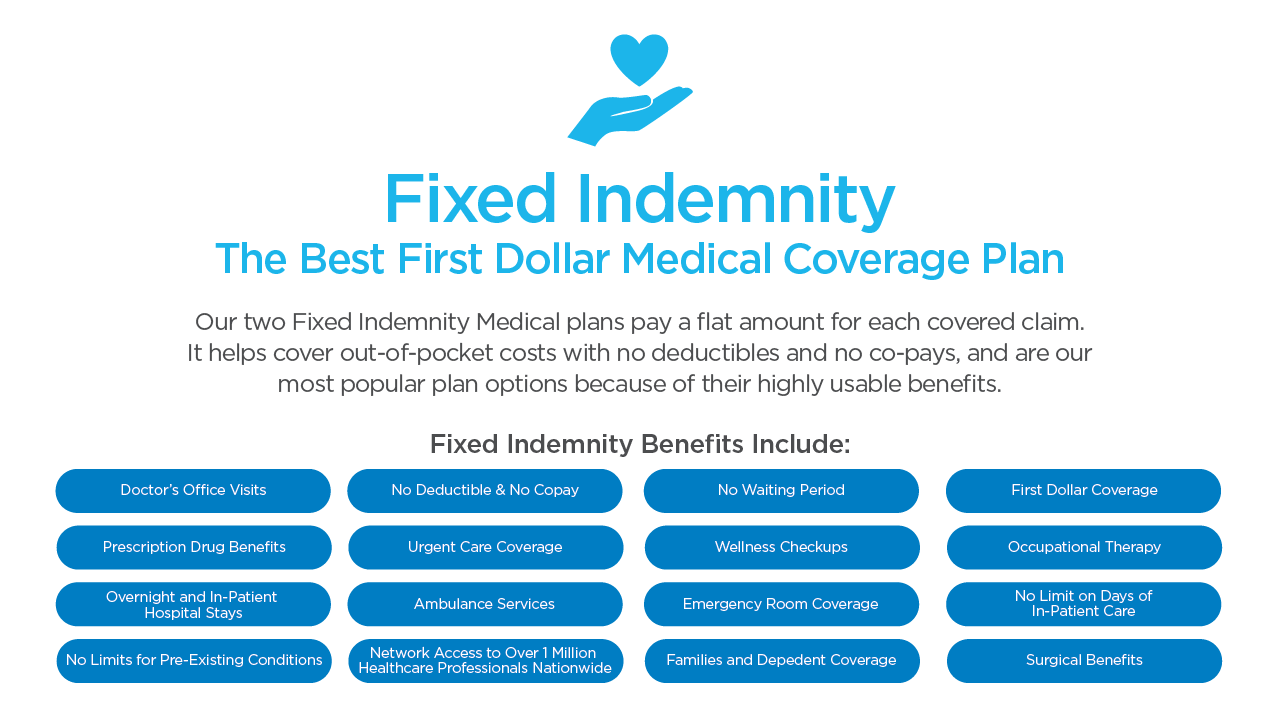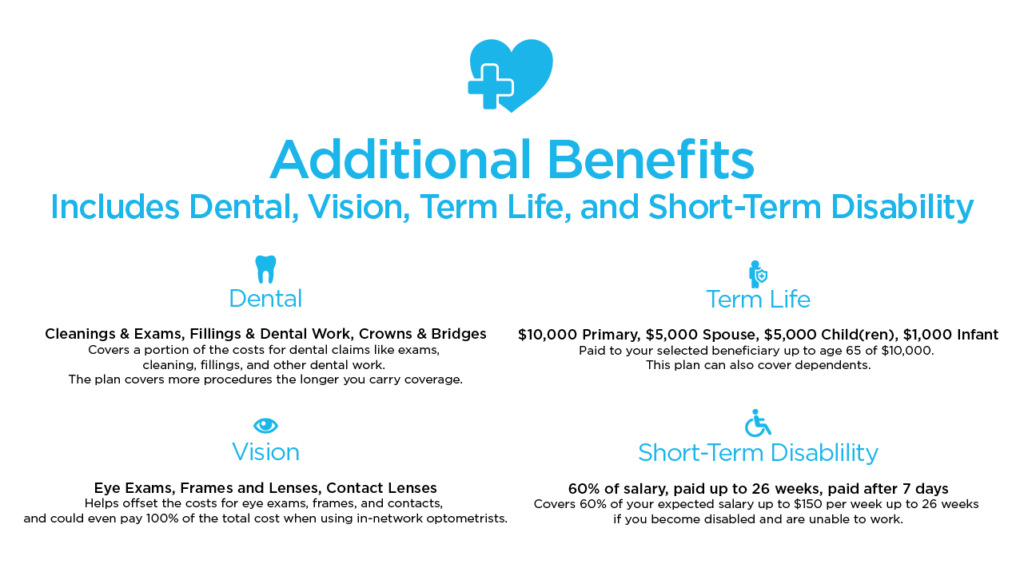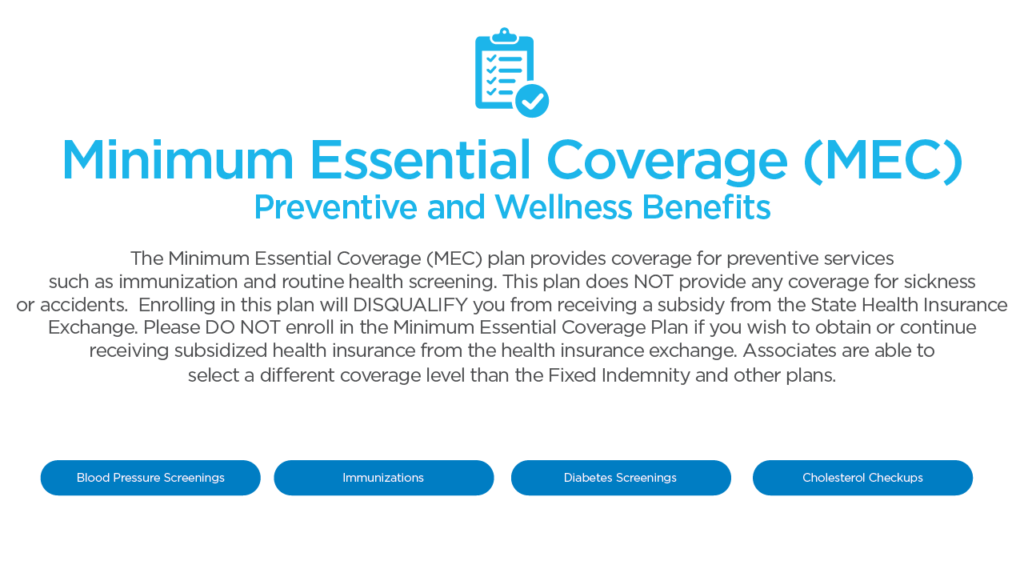 Category:
Compliance
Featured
Healthcare & Benefits
Add Power to Your Platform
Certified integrations add power to an already robust system. These customizable modifications can help you streamline workflows, improve communication and bolster data security and management – all within the original architecture of your system.
Best-Fit Integrations
We carefully hand-pick the best integrations to maximize the efficiency of your business. All steps in your workflows are considered; always with the goal of maximizing productivity and the return of your software investment.
Learn More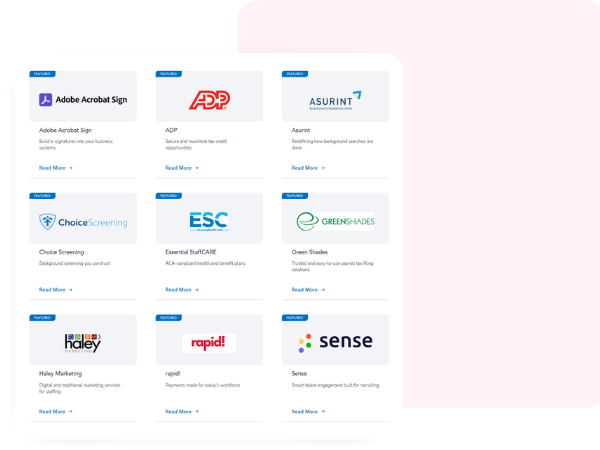 Enhance the Experience
A robust catalog of third-party staffing integrations allow for expanded, more appropriate functionality which translates into a more user-friendly interface – and an overall better user experience for talent, staff and customers.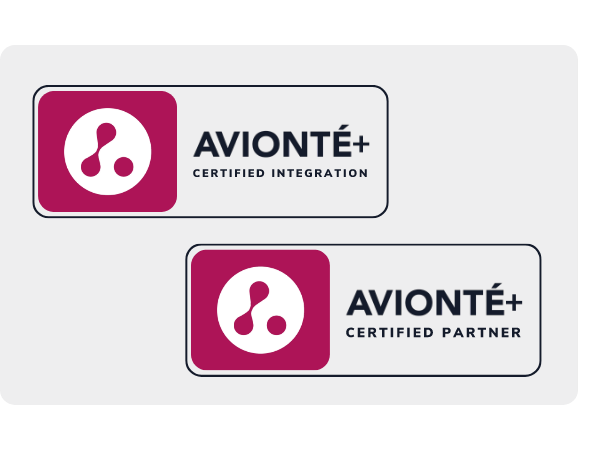 Avionté+ Integrations
When evaluating a technology provider to integrate with your ATS, look for an Avionté+ Certified Integration or Avionté+ Certified Partner badge on their website to feel confident that you are selecting a vendor that has been vetted by our team — and can be trusted by yours. Partner with Avionté+
Have a best-in-breed staffing or recruiting technology? Looking to increase your reach and grow your business? Apply to be a Certified Avionté+ Partner today.
Avionté+ Certified Integration Program
Avionté+ Certified Integration Program is your opportunity to use the Avionté Open API and create an integration to your solution.