IMPROVED REDEPLOYMENT RATES
Avionté is the only true end-to-end staffing and
recruiting software in one single platform.
The Market Has Evolved and
You Need a Talent-Centric Approach
Outperform Your Competition
Elevate Your Talent's Experience
Transform Recruiter Productivity
Deliver Quality Talent Faster
Drive Growth & Profitability
Elevate Your Candidate Experience
Build brand loyalty with a seamless candidate engagement mobile platform, custom-branded job boards, and 24/7 access to pay and tax info.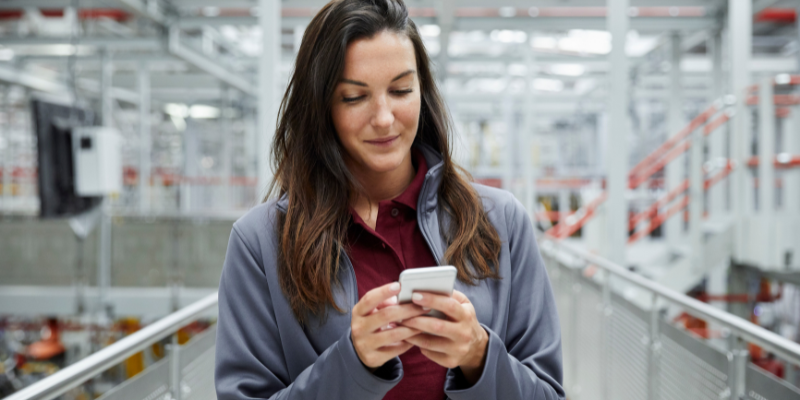 Transform Recruiter Productivity
Drive efficiencies and boost productivity for your recruiters through end-to-end workflows, simplified payroll and billing, and by automating routine tasks.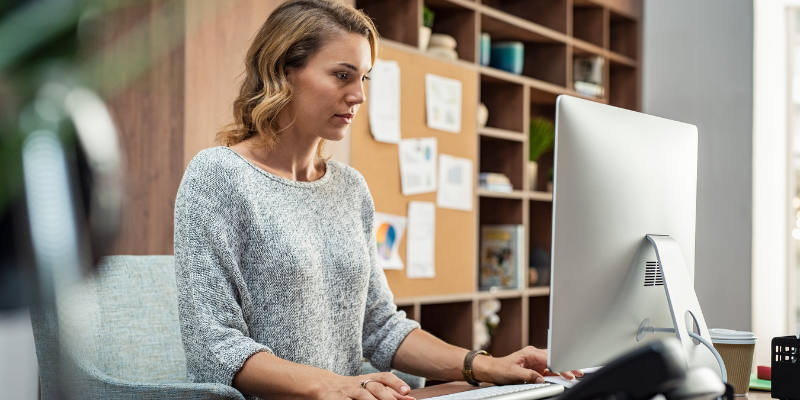 Deliver Quality Talent Faster
Fill high volume job orders quickly through algorithmic job distribution – matching open jobs to qualified candidates. With mobile job push notifications, what used to take hours now takes minutes.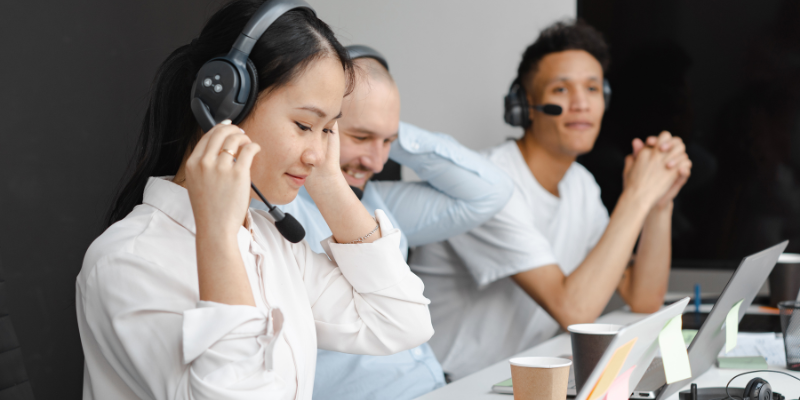 Drive Growth & Profitability
Scale your business and increase profitability with a single system of record, API integrations, and a powerful, built-in business intelligence tool.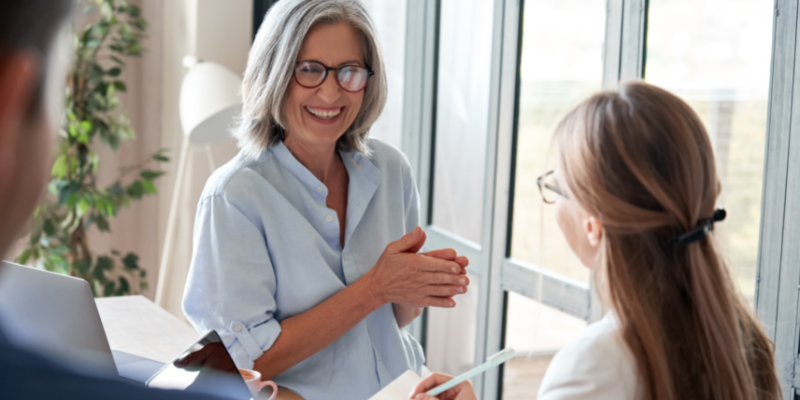 An Enterprise Class, End-to-End Staffing Software
with a 360° Experience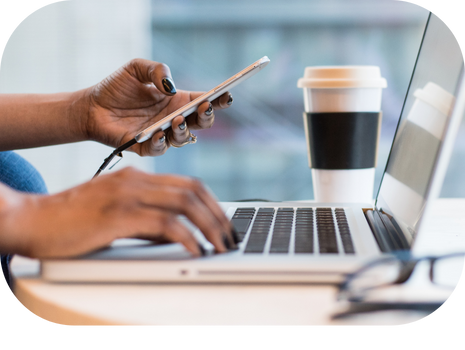 Scalable Cloud-Based Infrastructure
Whether you are a start-up recruiting agency or long-running enterprise staffing firm, our software can meet your technology needs. A cloud-based infrastructure ensures speed, security and reliability.
One System of Record
Streamline all aspects of your staffing business with Avionté's single system of record – this one source of truth is assurance that the most accurate information is being accessed and implemented.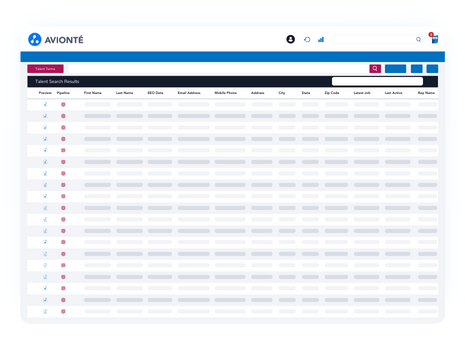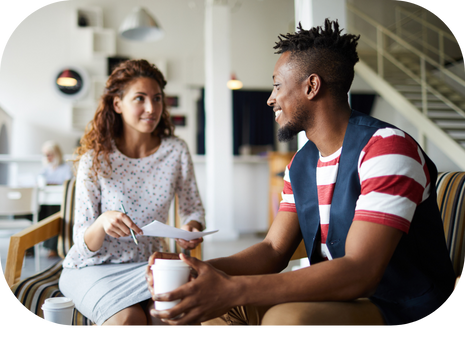 End-to-End Workflows
End-to-end means covering every base. And having key recruitment process features to support every part of the workflow means you and your talent are covered too.
Fully Integrated Mobile Experience
An intuitive, user-friendly, easily navigated candidate engagement mobile platform helps reduce frustration and task abandonment—and saves time for everyone. Being fully integrated into our applicant tracking system ensures a seamless flow of data.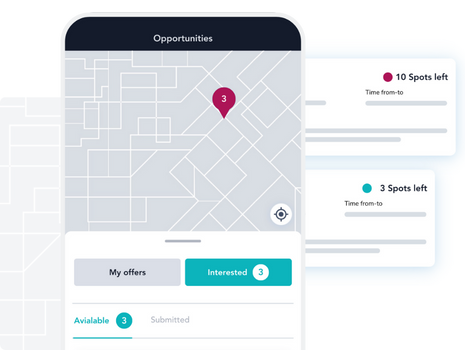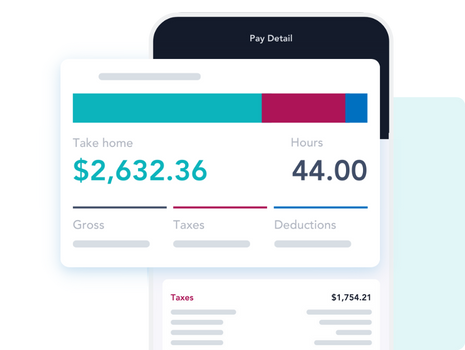 Real-Time Payday Info
Give your talent more control with real-time mobile access to payroll information, timecards, tax documents, and other back office features.
Talent-Centric User Experience
Build loyalty for your brand with a mobile platform that enables talent to control their work experience. And, by being fully integrated into our staffing software, your recruiters will benefit from deep insights into talent behavior.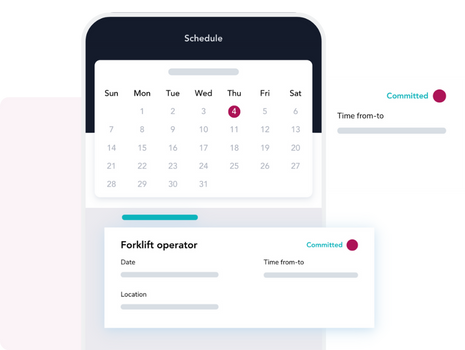 Why Do Staffing Leaders Trust Avionté?
PAYROLL PROCESSED ANNUALLY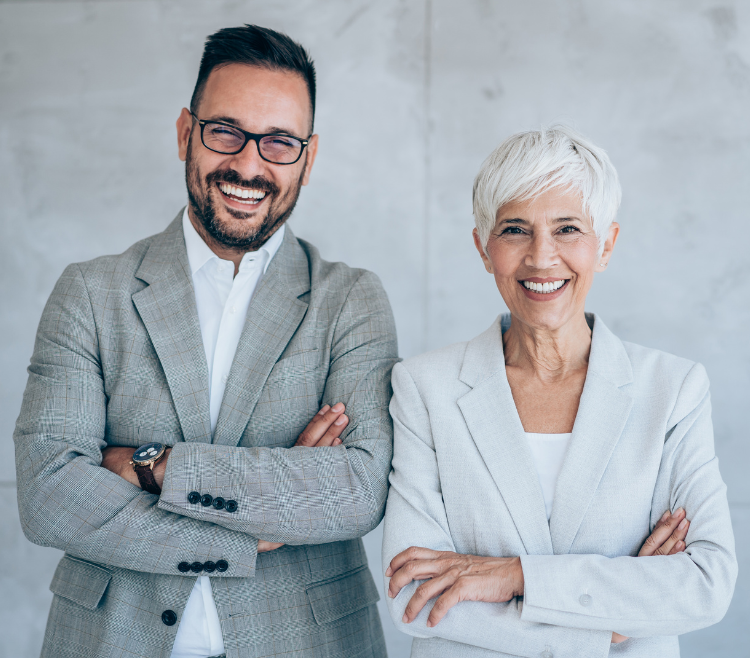 Trusted by Over 1,000 Staffing Companies Globally
Clerical & Light Industrial
Clerical & Light Industrial
Fill job orders faster and more efficiently while improving show up rates by utilizing our easy-to-use mobile app for talent. Our powerful staffing ATS & CRM provides your recruiters with powerful technology solutions.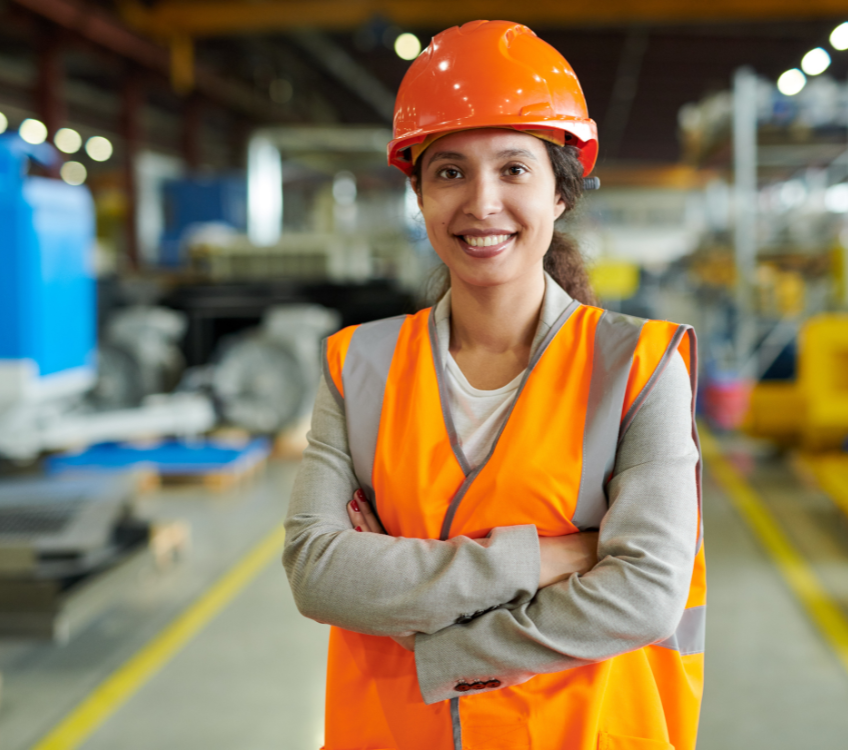 Professional
Deliver precision placements with a powerful staffing software ATS and engage talent through a best-in-class mobile experience to enhance brand loyalty.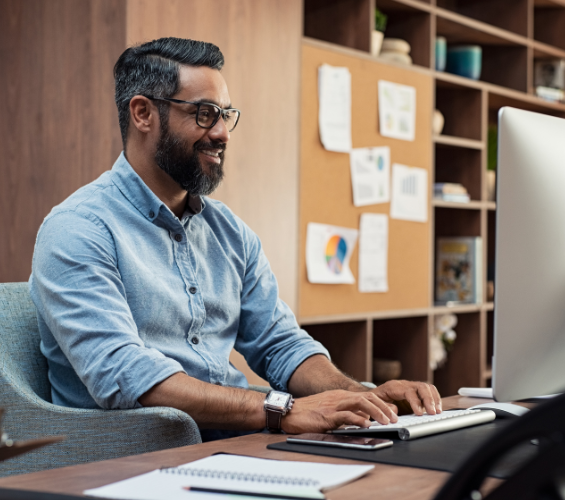 Healthcare
Build trust and loyalty for your agency brand with the best-in-class mobile experience for providers and the most advanced tech tools for recruiters.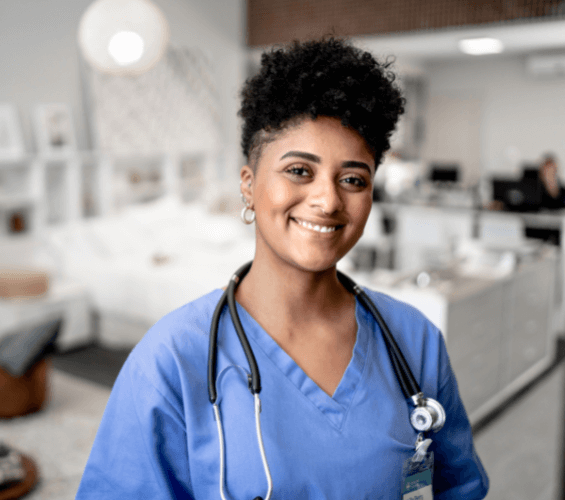 Enterprise
Provide staffing software solutions for multiple verticals using one end-to-end platform for maximum operational and cost efficiency.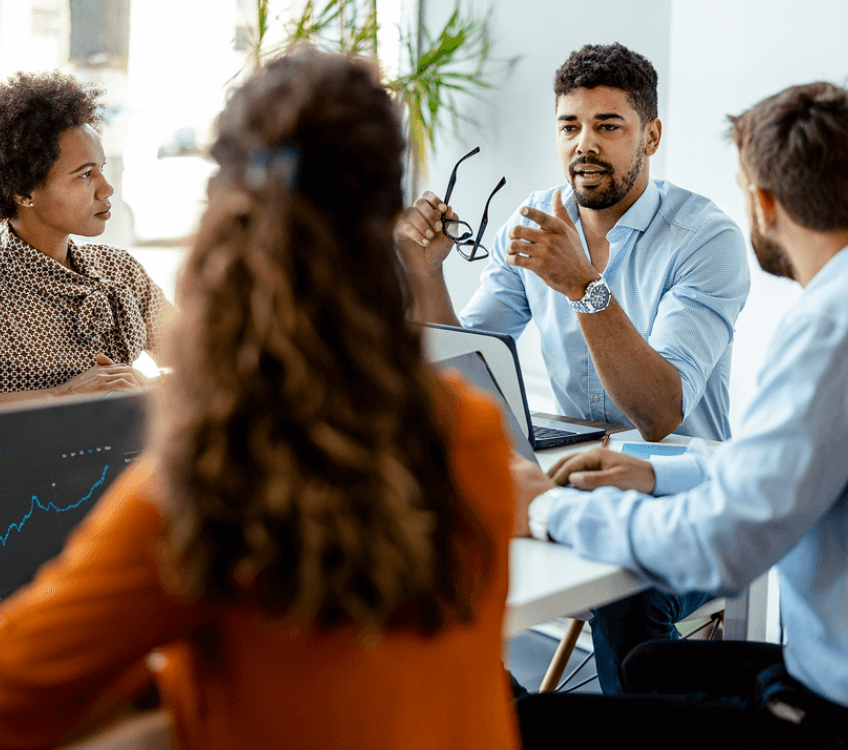 Find Out Why Staffing Industry Leaders Choose Avionté